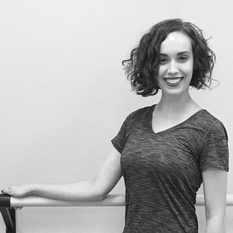 Catherine Fowle
Principal Teacher, Ballet Master, and Outreach Coordinator
Catherine is JDT's new Principal Teacher and Ballet Master effective July 31, 2017. She most recently served as associate artistic director of Central Texas Youth Ballet and has been a faculty teacher for Eglevsky Ballet in New York, under the direction of Laszlo Berdo. Catherine trained with Leslie Hench at Central Pennsylvania Youth Ballet in addition to programs at Virginia School of the Arts and University of North Carolina School of the Arts. She teaches Ballet 2A through Ballet 5 and rehearses choreography for upcoming JDT performances.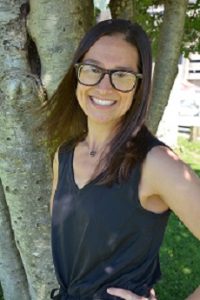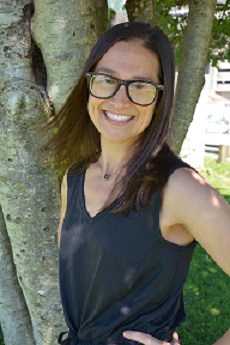 Alisha Falberg
Modern and Beginner Tap
Alisha studied ballet and pointe, jazz, lyrical, tap, modern, and musical theater at the Dance Arts Academy in Traverse City, MI. She also trained at the Randazzo Dance Studio, Broadway Dance Center, Central Pennsylvania Youth Ballet, and the University of Michigan's dance and musical theater department. Alisha has danced professionally for the Michigan Dance Collective and Company Dance Traverse, for which she was the Hall of Fame Winning Member in 2003. She was a medal winner at the New York City Dance Alliance (solo and group performances) from 1999-2003 and has choreographed several musical theater productions including Putting It Together for Juneau Lyric Opera. She also performed the role of "Anita" in Orpheus Project's West Side Story. By day, Alisha is an attorney for the National Oceanic and Atmospheric Administration (NOAA).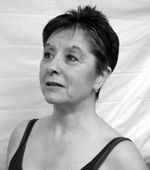 Janice Hurley
Creative Movement, Pre-Ballet, Ballet 1, and Pilates Instructor
Janice Hurley received her teaching credentials from the University of Minnesota and her Bachelor of Arts in Theatre Arts from Jacksonville University in Florida. She has taught in both academic and performing arts venues. She has performed, choreographed, and directed in a variety of dance art styles. Since moving to Juneau, Janice has participated in projects with Northern Lights Junior Theatre, Theater at Latitude 58, Juneau Lyric Opera, Opera to Go and Perseverance Theatre. She was the Assistant Director of Gold Creek Child Development Center from 2001-2004. She was the Artistic Director of Juneau Dance Theatre from 2004 through June of 2011. She continues to teach the children's dance program for JRC-The Alaska Club and work with various educational and performing groups in Juneau. In May, 2015, Janice received her Master of Arts Degree in Early Childhood Development in the Performing Arts from Lesley University in Cambridge, Massachusetts.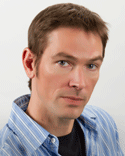 Laszlo Berdo
Guest Teacher and Choreographer
Laszlo is a former principal dancer with Boston Ballet, faculty teacher at Central Pennsylvania Youth Ballet, Pennsylvania Regional Ballet and Artistic Director of Eglevsky Ballet in New York. He currently is the Academy Associate Director at Charlotte Ballet. Laszlo has choreographed full length productions for Central Pennsylvania Youth Ballet and contemporary pieces for professional companies such as Boston Ballet, and his original work created for JDT appeared in our Spring Showcase 2017.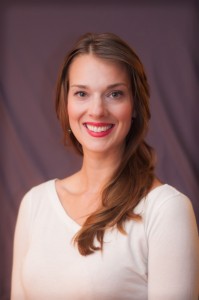 Keegan Carroll
Stability & Mobility
Originally from Colorado, Keegan studied jazz, lyrical, ballet, pom, and hip hop, and was a competitive dancer on the Spirit Express All-Star Dance Team. Keegan competed both at the State and National levels, achieving multiple National Dance Team Championships, and was awarded second place as a National Soloist. She was involved with the start of the Thunder Mountain Dance Team as a Choreographer, Assistant Coach, and Head Coach until 2014. Keegan is a State of Alaska Certified Teaching Artist specializing in visual and performing arts and an ACE Certified Personal Trainer. She is also certified to teach group fitness, CIZE LIVE, and Zumba.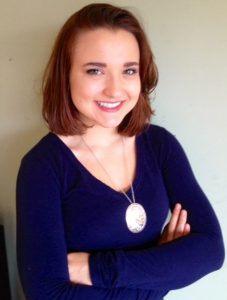 Madison Truitt
Cardio Hip-Hop Instructor
Madison started dancing with JDT at the young age of 3. She was trained in ballet, modern, and in musical theater. Later she transitioned to the fitness industry, becoming an ACE certified personal trainer and group fitness instructor teaching classes such as Urban Kick and Cardio Hip-Hop. Madison developed and taught Cardio Hip-Hop at the University of Northern Colorado, this is the first semester of Cardio Hip-Hop at JDT.