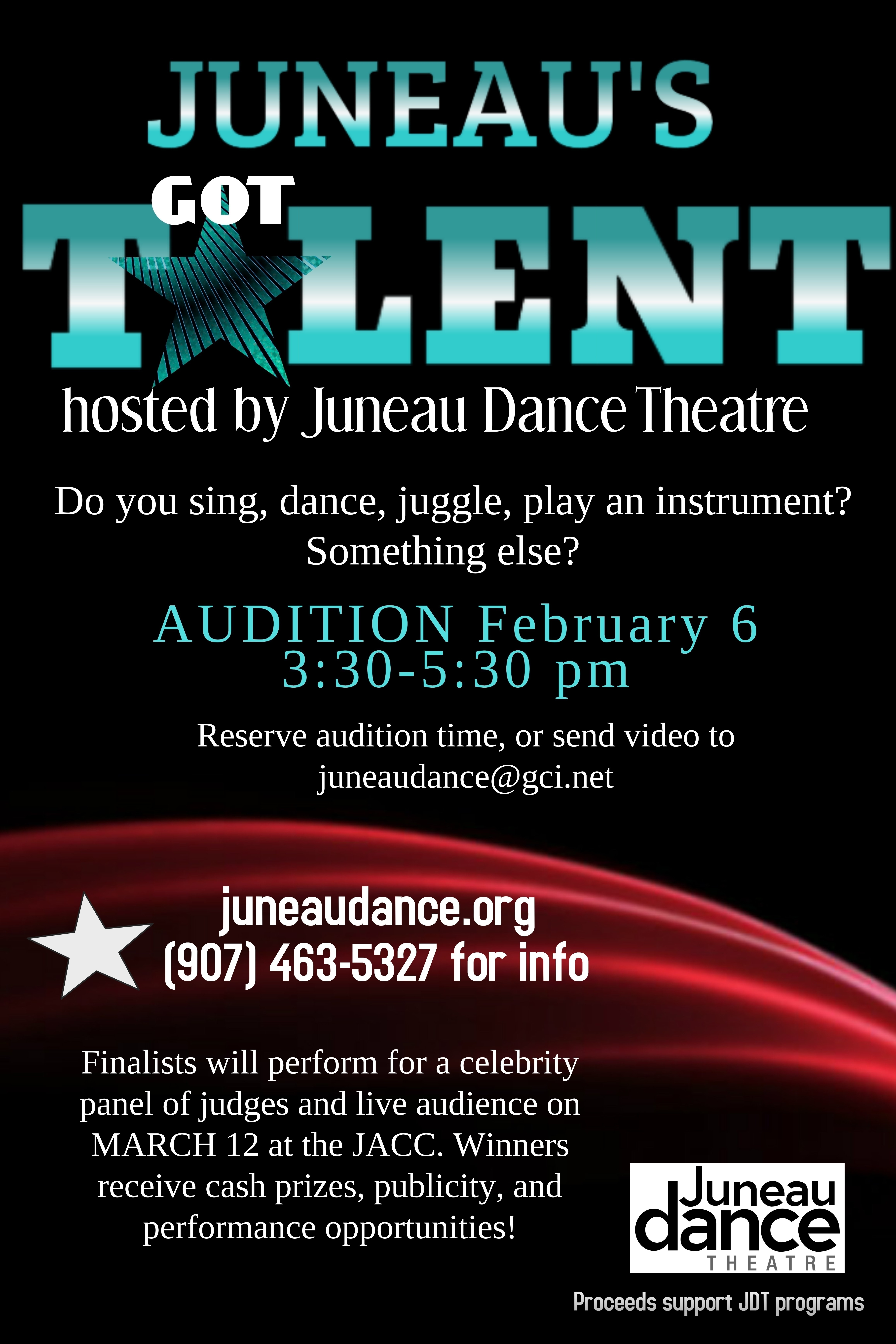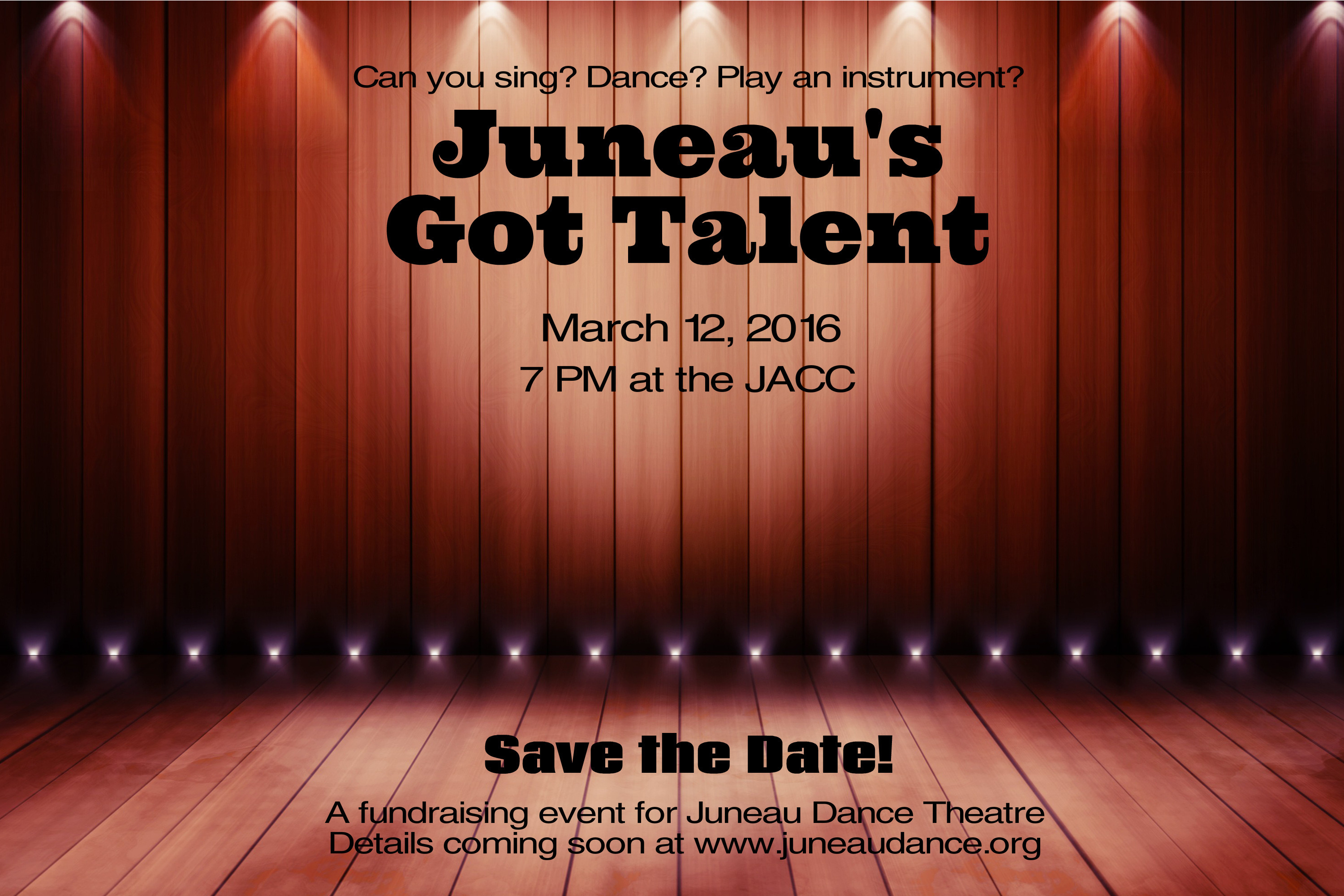 Don't miss this exciting event set for March 12 at the Juneau Arts and Cultural Center! All proceeds will benefit JDT programs and outreach efforts. 
Tickets and Info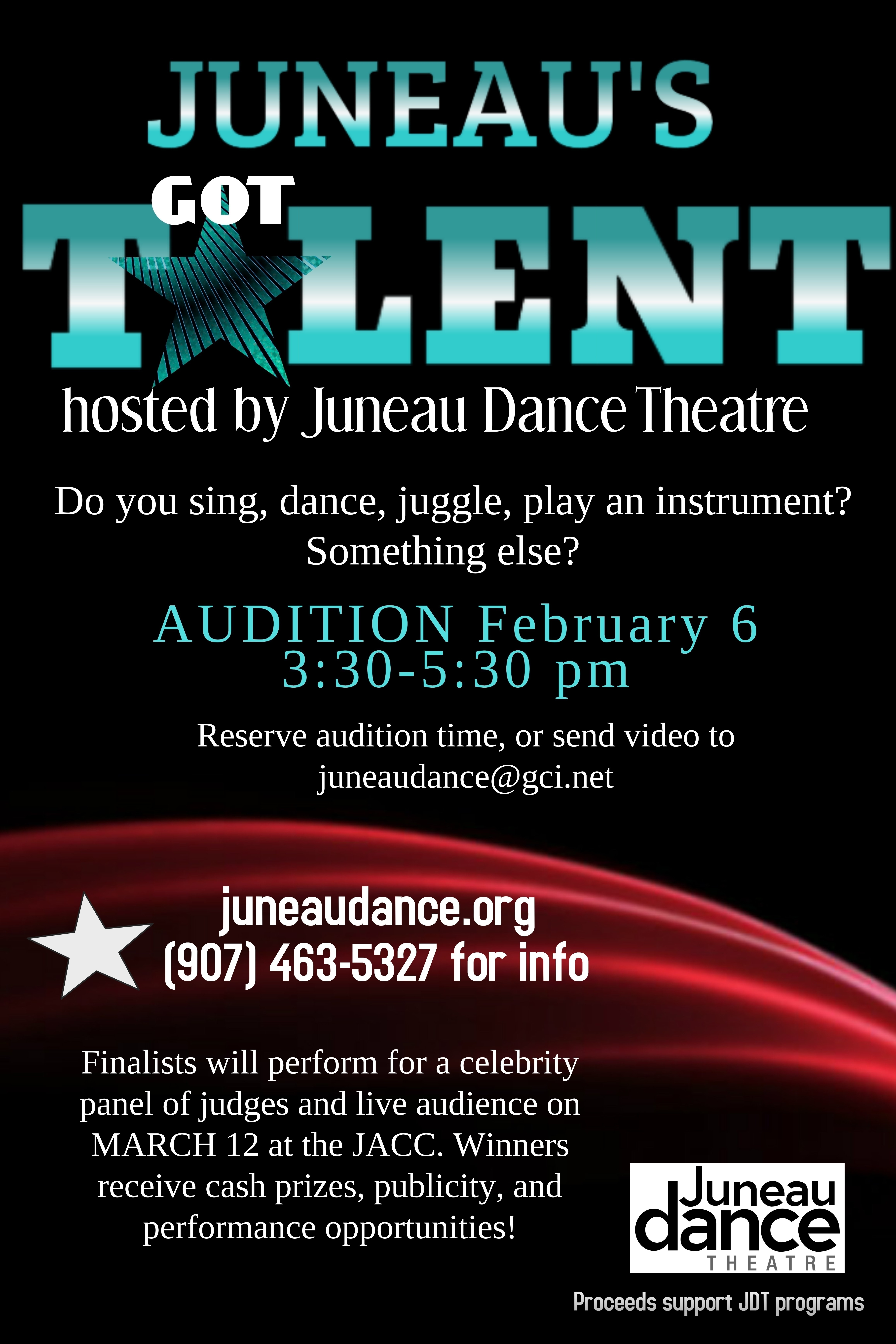 BREAKING NEWS!
We are thrilled to announce that the following Juneau community leaders and personalities will be judging JUNEAU'S GOT TALENT!
Collette Costa, Manager, Gold Town Nickelodeon Theater
Nancy DeCherney, Executive Director, Juneau Arts and Humanities Council
Hali Duran, Choreographer, Perseverance Theatre
Zachary Hench, Artistic Director, Juneau Dance Theatre
Frank Katasse, Actor, Perseverance Theatre
Michaela Moore, Theatre Teacher/Director, Juneau Douglas High School
Shona Osterhout, Artistic Associate/Director of Education, Perseverance Theatre
Eric Scott, Director of Campus Life, University of Alaska Southeast
Missouri Smyth, Orchestra/Choir Teacher, Floyd Dryden Middle School
And the always entertaining Event MC, Sharon Gaiptman of KINY's Capital Chat and Gaiptman Communications!
AUDITION February 6, 3:30-5:30 PM 
Register
JUNEAU'S GOT TALENT March 12, 7 PM
Tickets
Summer Intensive
AUGUST 1-13
This intensive program for intermediate and advanced ballet students will offer classes in ballet technique, pointe, variations, Pilates, and new choreography.
JDT is proud to announce the 2016 Summer Guest Faculty:
Leslie Hench, teacher for over 30 years at Central Pennsylvania Youth Ballet
Laszlo Berdo, choreographer; former principal dancer at Boston Ballet, faculty at Central Pennsylvania Youth Ballet, and Artistic Director of Eglevsky Ballet in NY
Tara Hench, certified Pilates instructor and former soloist dancer at Boston Ballet and Tulsa Ballet
Applications and details available soon.
---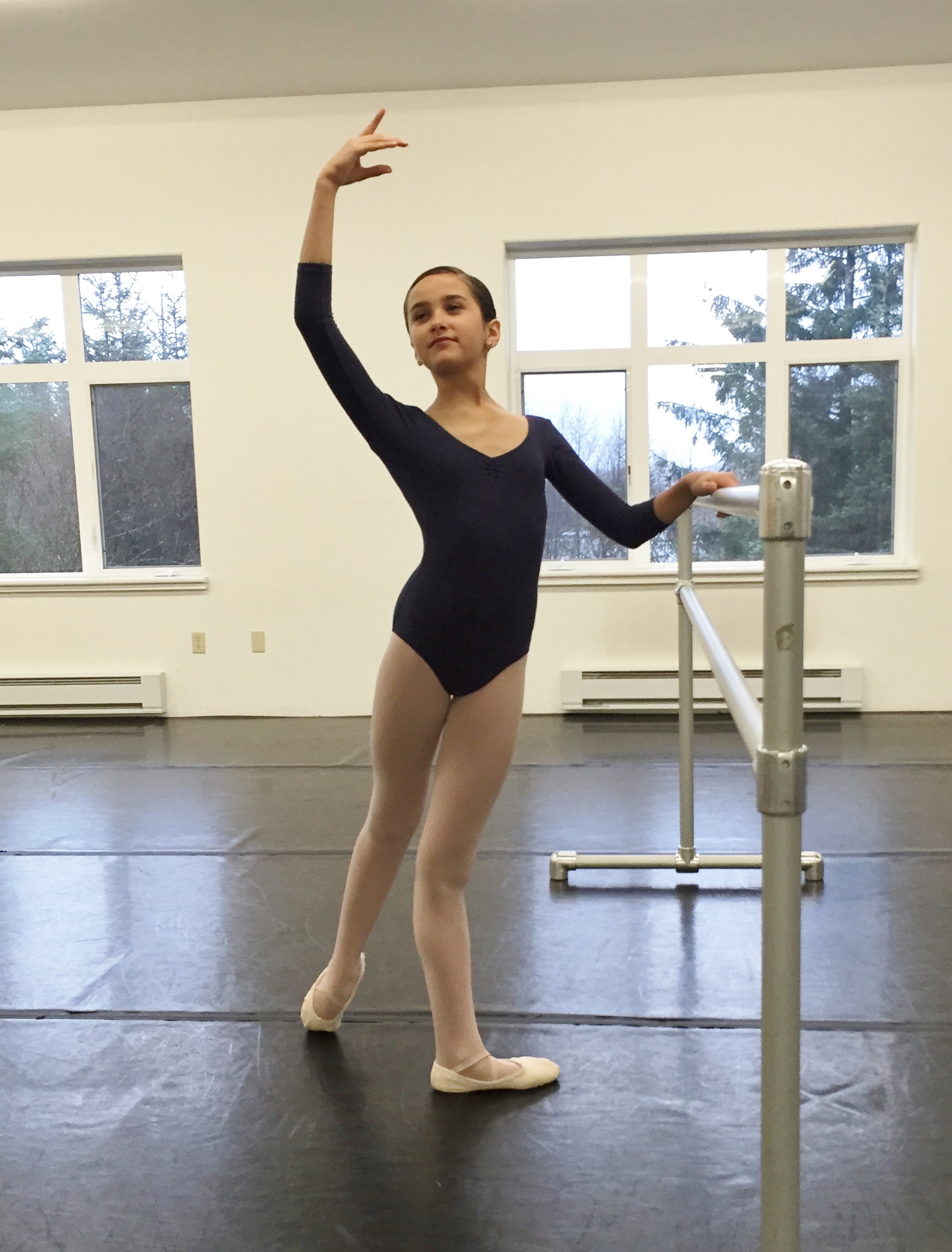 Ballet IV student Lily Otsea demonstrating for Dance Teacher magazine

PHONE: 907-463-LEAP (5327)
FAX: 907-463-3601
EMAIL: juneaudance@gci.net
BUSINESS OFFICE HOURS: Mon and Wed 1:30-6:30 pm, Tues and Thurs 2:30-7:30pm
STUDIO LOCATION: 8420 Airport Blvd, Ste 202 (Alaska Litho Building, upstairs)