Program Advertising
Support Juneau Dance Theatre and promote your business at the same time! Place an ad in one or more of our performance programs using the following form: JDT Program ad form 2017-18.
Business Sponsorship Opportunities
Juneau Dance Theatre (JDT) has been a part of the arts community in Juneau since 1975. We are proud of the cultural opportunities we provide, such as two regular season performance programs, workshops, educational seminars, and the annual summer Fine Arts Camp. JDT is considered to be one of the principal nonprofit arts organizations in Juneau.
Your contribution will support all JDT performances, in addition to our outreach program and tuition scholarships for students in need. Additional opportunities for our students, such as access to professional pointe shoe fitters, guest teachers, and educational seminars will also be funded in part through your generous donation.
We ask that you partner with JDT as a sponsor for our entire 2017-2018 season. Your help will support artistic excellence and enable us to foster an appreciation of dance in the Juneau community. Thank you for your consideration!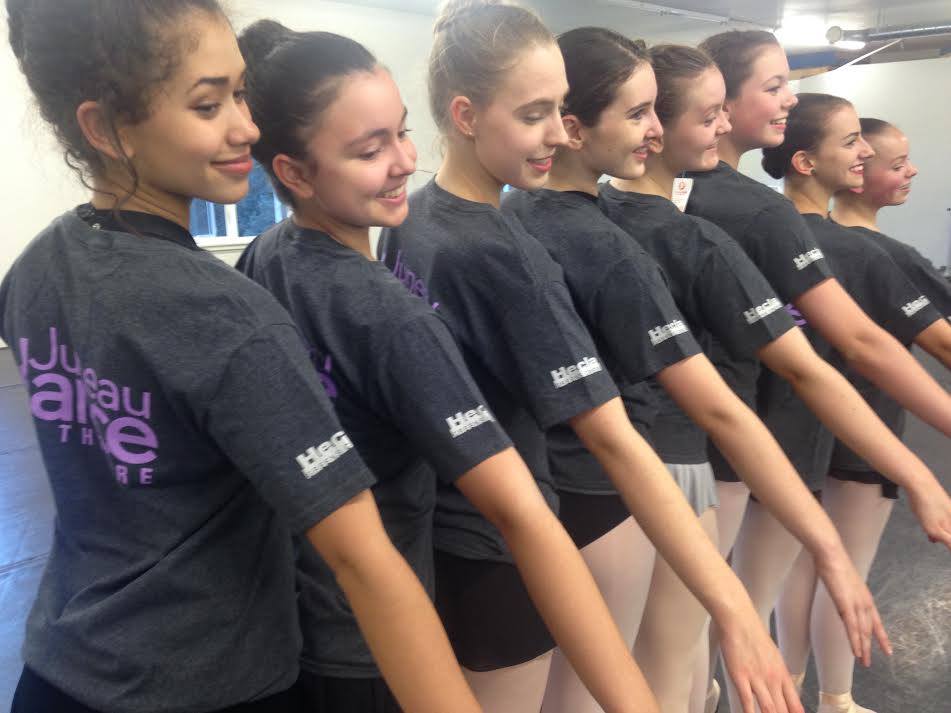 Students model JDT shirts with the Hecla logo (Hecla Greens Creek is a Principal Sponsor).